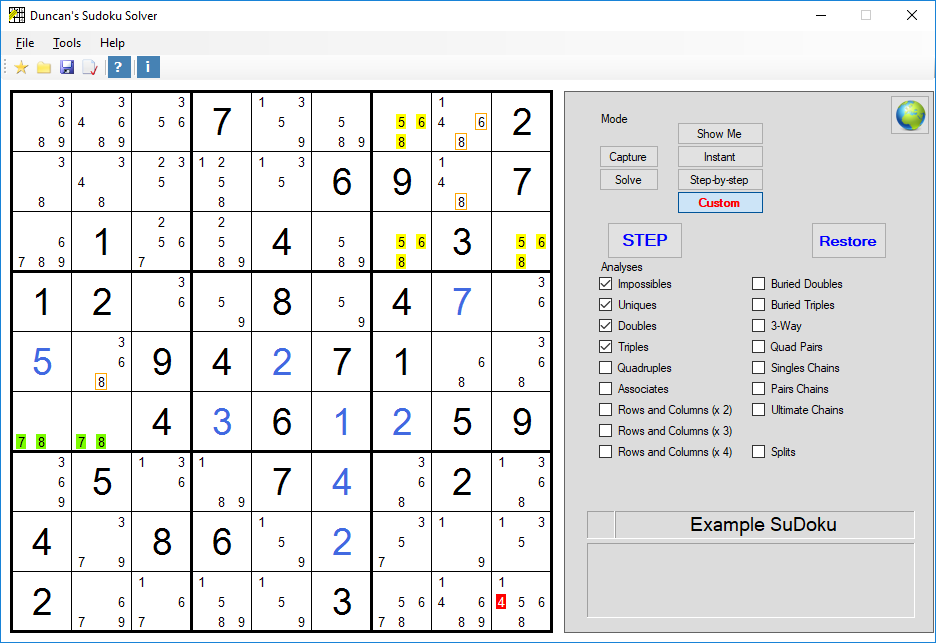 This is a version 10.0 screenshot
to Duncan's SuDoku Solver webpage.
Here you can download the latest version of the Solver as well as get your fix of the latest SuDoku puzzles.
I've tried to make the Solver useful and fun for all levels of ability - from the "average" newspaper Sudoku all the way up to the toughest SuDokus you might find on the net. So even if you are not interested in "Buried Triples", "Naked Quads", "X-Wings", "Jelly Fish" and the like, but just want a convenient way to solve your daily newspaper SuDoku puzzle without lots of scribbling and rubbing out - then this is the Solver for you.
Equally, if you DO want to analyse the most difficult SuDokus out there, then this Solver has all the Analyses to do it AND will present the information in the clearest and most easily understood way.
Combining these two approaches, of course, provides a great tool for bringing the casual user up to expert level.
The basic SuDoku Solver is free to
download
, but I do ask you to enter your email address to "register".
Latest News
Version 12.1
has new Analyses and a new MegaBook
more information...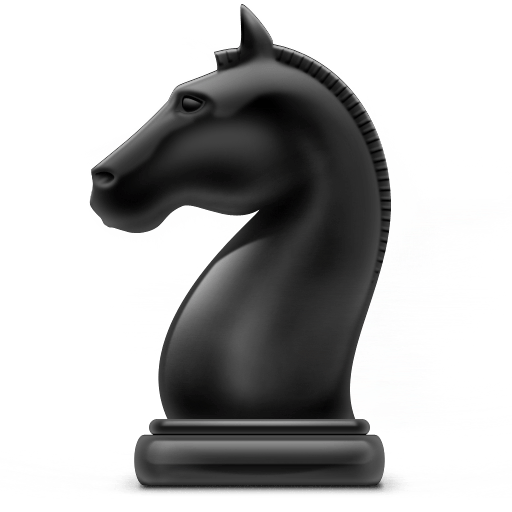 Knights Move SuDoku
now supported with
Version 12.0
more information...
Snyder Notation
now supported
more information...
New FREE Puzzle Book
'Cracking The Cryptic'
more information...
SuDoku MegaBooks
are now available.
more information...
The Solver also handles
Killer SuDokus
.
more information...
Enhanced Killer Analyses
more information...
Sinclair Spectrum
retro-gaming
more information...
Features:
Capture Mode
Enter a new SuDoku from a newspaper or puzzle book, or download the latest SuDokus at the click of a button
Solve Mode
Solve the SuDoku yourself, entering solutions (big numbers) and possible solutions (small numbers).
Show Me Mode
Analyse the current position
Instant Mode
Immediately solve the SuDoku using the selected analyses
Step-by-step Mode
Solve the SuDoku one step at a time, allowing back-tracking
Custom Mode
Configure your own set of analyses and step through to a solution
Virtual Puzzle Book
Choose from an existing library of SuDokus graded by difficulty factor and add to it with your own favourites
Timer
Test your speed of solution against a par time for each SuDoku
more information...